Discount Realty Services For Buyers In Austin, Cedar Park & Pflugerville
Up to
50%

of OUR commission rebated back to you at closing
Specializing in FORCLOSURES AND DISTRESSED PROPERTIES
How does it work?

Purchasing Your Home
Meeting Your Goals!
At Austin Discount Realty we realize that in purchasing your home you have many important goals including:
Finding the right home for you and your family.
Negotiating the best price.
Making the process as smooth and stress free as possible.
Saving money!
It is our mission to help you achieve you these goals!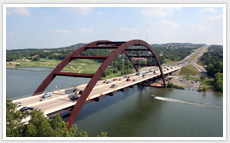 To begin this process we will get you pre-approved (as opposed to merely pre-qualified) either by our preferred lender or by someone of your choice. This will help you tremendously in providing added leverage when you decide to put in an offer on a property.
After this we will begin the search for your perfect home. You will have 24 hour access to homes for sale through the IDX link on our website as well as the benefit of our unparalleled community and market expertise. We will examine numerous properties
(INCLUDING FORCLOSURES AND DISTRESSED PROPERTIES)
that meet your needs on the computer where we will have a multitude of information to help us narrow down your choices. We will even send you additional lists of homes that may not be on the IDX link and/or not yet on the market that may be of interest to you!
Once our computer search is completed we will begin to tour all of the houses that meet your wants and needs. We will make all of the appointments for the showings and will be able to use a Real Estate Broker lock-box key to obtain entrance into the sellers' homes.
Then, when we find a home that fits all of your needs we will thoroughly prepare a CMA to estimate what the home is "really" worth
(often much less than the seller's asking price) as well as our thorough knowledge of the market to prepare an offer to the sellers.
Often there will be a (sometimes extended and detailed) negotiating process that may well include several counteroffers and/or amendments prior to a final meeting of the minds on all aspects of price and terms.
At this point we will begin the escrow process which will include a complete inspection of the property and often some additional negotiating after the inspection report is complete and we receive the property disclosures.
Along the way we will monitor the progress of the loan and work with other professionals such as title/escrow personnel; lenders; appraisers; inspectors; etc.
Finally, we will be present at the closing to ensure that all of the myriad details are taken care of and all the necessary documentation is properly completed.
And here is the BEST PART!!!
At the end of the close of escrow we will
REBATE BACK TO YOU UP TO
50%
of OUR commission to use for whatever you wish (your 1st mortgage payment, improvements to the home, or take a trip to Hawaii).
We are able to do this because we work independently of the oversized brokerage firms and we are not obligated to pay a significant portion of the commission to a large firm. Instead, we give it to our clients!
So, please do give us a call at 512-300-8388 anytime to discuss our programs in more detail or to ask any questions you may have.
You can also send us a note at
[email protected] Realty.com
NOTE: On all transaction where we represent the buyer our minimum net commission due to Austin Discount Realty is $6,000. If 50% of the total commission receivable is less than $6,000 then Austin Discount Realty will receive $6,000 and the remainder will be rebated back to the buyer(s). See example 1 below.
* Rule 535.154(k) "An advertisement containing an offer to rebate to a principal a portion of a licensee's commission must disclose that payment of the rebate is subject to the consent of the party the licensee represents in the transaction. If payment of the rebate is contingent upon a party's use of a selected service provider, the advertisement also must contain a disclosure that payment of the rebate is subject to restrictions.
Examples of your savings when you use Austin Discount Realty
Example 1: You find a condo on our website that you like that is priced at $320,000 with a 3% commission. We negotiate a final purchase price of $300,000 with the seller.
Total commission: $300,000 x 3% = $9,000
YOUR Rebate: $9,000 - $6,000 (minimum fee) = $3,000
Example 2: You find a house on our website that you like that is priced at $430,000 with a 3% commission. We negotiate a final purchase price of $400,000 with the seller.
Total commission: $400,000 x 3% = $12,000
YOUR Rebate: $12,000 - $6,000 = $6,000
Example 3: You find a new construction home on our website for $600,000 and register Austin Discount Realty as your Realtor of record. The builder is offering numerous buyer incentives and a special Realtor incentive of a 4% commission (this DOES happen!).
Total commission: $600,000 x 4% = $24,000
YOUR Rebate: $24,000 - $12,000 = $12,000
As you can see from the examples above no matter what your price range is or the specific property type you are searching for (existing, new construction, commercial) you will receive a very significant amount of money rebated directly to you at closing. There is no "catch" with this, it is money in your pocket!
Want yet another incentive?
According to IRS ruling 76-96 and IRS Publication 525 this rebate is NON-TAXABLE (it is considered a reduction on the basis of your property). While we absolutely would recommend to you that you consult with your tax advisor for any possible updates on this ruling or any special circumstances you may have we do not at this time issue 1099's for our buyer rebates!
Financing
Obtaining financing is a critical step in the process of your new home purchase and one you should not take lightly. Getting pre-approved prior to your home search will aid us tremendously when we begin the negotiations with the home owners and choosing the correct loan for your specific circumstances is critical for your financial future.
Austin Discount Realty can help you every step of the way with your financing from obtaining the initial pre-approval to helping you choose the correct loan package for your situation all the way to the final funding of the loan.
To get a general idea of what your monthly payment will be for various combinations of price and interest rates please utilize the mortgage calculator at left. For more information about your specific circumstances please contact us.